Mangere Bridge Parent Support Group
The PTA Committee and Friends of the PTA at Mangere Bridge School are comprised of some dedicated parents and school staff.
​
We play a vital role in supporting the school in a number of areas:
Fundraising to supplement funding
Fostering strong community bonds
Assisting Teachers when needed
Our current fundraising goal is: New playgrounds.
As of February 2019 we had raised over $40,000 towards them.
Our tamariki have grand ideas, so we have lots more funds to raise!
Community
The PTA is tasked with ensuring we provide fun, school community orientated events. In the past this has included such things as: Sausage Sizzles, Disco's, Whanau evening BBQ's, Movie Nights, Wet and Wild Day and of course our annual-Pohutukawa Festival (School Fair) etc. These events enable us to provide our school and local community with the opportunity to come together and get to know one another in a fun environment whilst raising funds for our tamariki.
Assisting Teachers/PTA
Occasionally the teachers require help with specific tasks and the PTA like to help out. Conversely when fundraising, the teachers are available to help us to ensure our events are successful. We are very lucky at Mangere Bridge that we have such dedicated teachers who always support our fundraising schemes.
Committee​​
Chairperson: Sean Brown & Elinor Tomic
Secretary: Emma Purchase & Nicole Stowers
Treasurer: Amelia Jones & Jillian Willmott
Latest PTA Meeting Newsletter
MBS PTA Minutes – March 2019
View Document
Joining the PTA
There are 2 ways to join the PTA
1: PTA Committee
If you are interested in joining the PTA Committee, contact the PTA on mbschoolpta@gmail.com and we will contact you or feel free to just turn up to any meeting and you will be welcomed.
If you just want to get an idea of how the PTA works come along…… there is no pressure to join.
Our meetings are typically the 1st Tuesday of the month and we meet in the School Staffroom at 5:45pm.
2: Friends of the PTA (No meetings!)
We appreciate that everyone has busy lives and that not everyone is able to join our PTA Committee or even wants to!
However, there are ways to help without over-committing yourself and being a Friend of the PTA is one of these ways.
What happens is you need to give us your email address by emailing your interest to: mbspta@mangerebridge.school.nz
with the Subject: Friends of the PTA,
Then your children's names that attend MBS or your affiliation to MBS.
Then before any fundraising events we run, we send out an email with the help we require on the day.
This email is usually very specific. "Such as; 2 x helpers, someone to take money at the BBQ from 12:30pm – 2pm and someone to cook the BBQ from 12pm-2pm on this day" etc. That way you instantly know the time commitment we require and the task you will be doing. If you can't make that event, no worries at all, just reply saying, "Not this time sorry".
If you can help once or twice per year then that helps relieve the pressure on the PTA Committee and also means our events can be top quality. We really appreciate our Friends of the PTA. You guys rock!
That is the hardest task faced by a PTA Event coordinator; filling the roster!
Our events are always well attended and it would be great if our school whanau could spare a short part of their day for a stint on the BBQ, selling drinks, ice blocks or just helping with setting up or packing away.
It's not a big ask but it really makes a huge difference and it's true what they say "Many Hands Make Light Work!"
Fundraising Events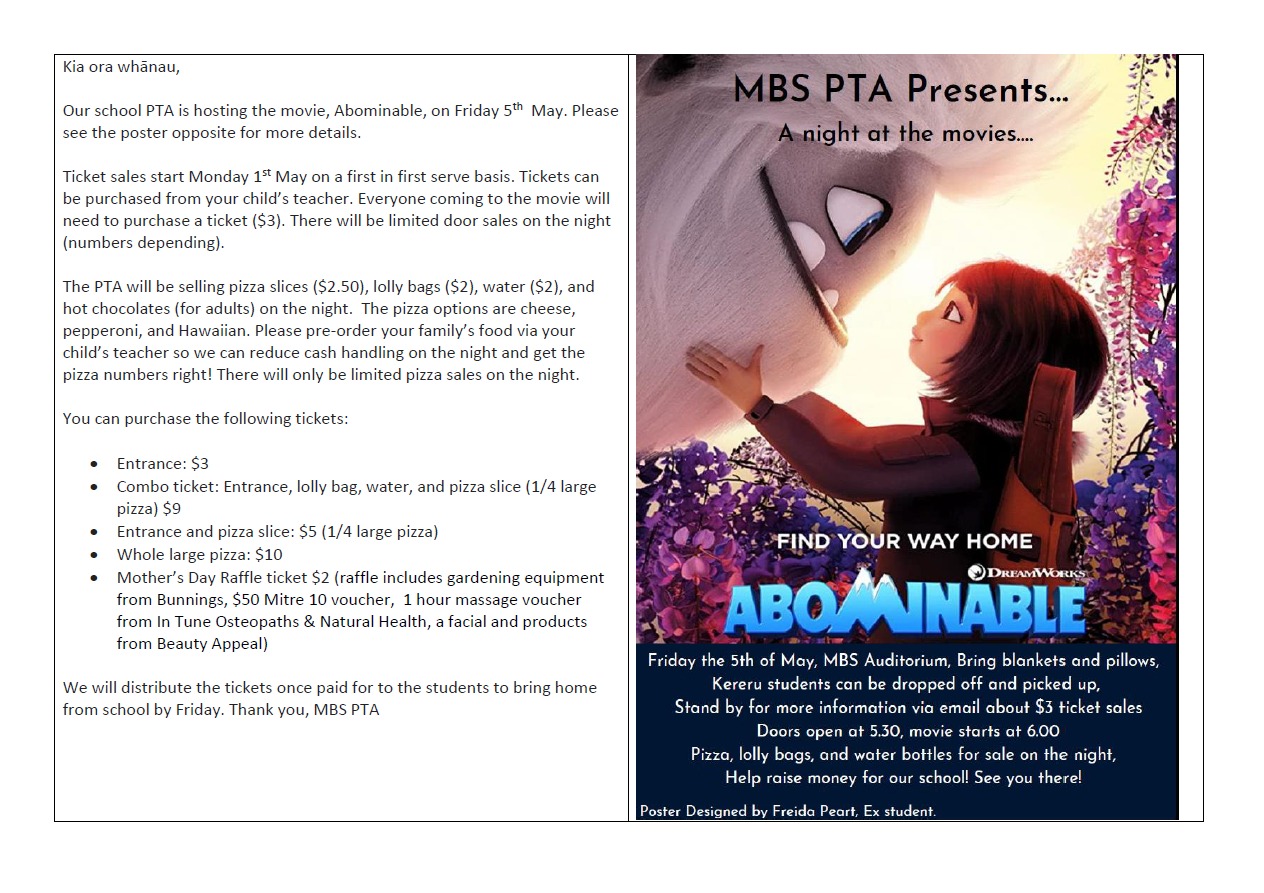 ---
Fundraising Events Gallery
Best of the Bridge Challenge – Nov 2022