ABSENCES
Under the Education Act 1989, Part 3, Enrolment and Attendance of Students: Children are required to attend school every day
We request that parents phone or text the school when your child is going to be absent. You can also complete the online Absences form that is available on our Home page. This is important as we like to know that our children are safe. Written notification to the school office is required if your child is going to be absent for more than 2 days and the absence is for reasons other than illness.
A doctors certificate is required is you child is away sick for more than 3 days.
For families wanting to travel overseas during Term time:
While we understand that some of you have to take your holidays during school term, you need to be aware of the following:
As per the Ministry of Education the Principal can exempt the student from attending school for a period of no more than 5 school days.
Ministry of education Attendance rules regarding overseas holidays:
Holiday during Term time: When a student is on a New Zealand or Overseas holiday during the school term, the absence is Unjustified. A parent's note does not provide justification.
The Education Act 1989:
Section 27 Principal may exempt from attendance for short period
Section 27(1) If satisfied that a student's absence was or will be justified, the principal of the school may exempt the student from attending the school for a period of no more than 5 school days
Please be aware that any days that your child is absent beyond the 5 days will be recorded as unjustified leave.
BELL TIMES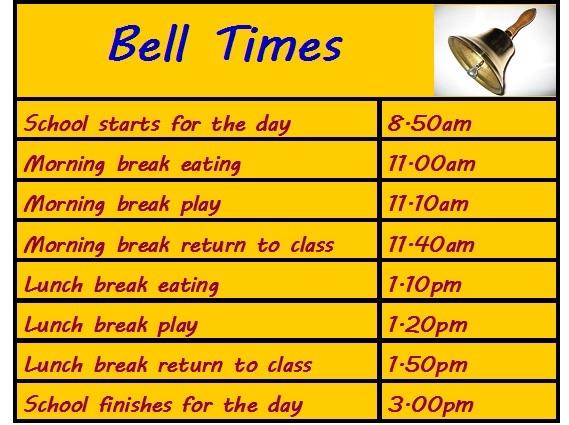 BIKES / SCOOTERS
Children riding bikes/scooters to school must wear a safety helmet. Children should also have a bike/scooter license. The form to obtain a license is available at the school office. Parents please read the form to your children. Parent/s and children have to agree and sign the form.
Cyclist / Scooter Declaration Form
View Document
CONCERNS AND COMPLAINTS
We are committed to listening to your feedback/suggestions. Should you have a concern or complaint we would like to invite you to view our complaints policy. Our complaints policy is available on School Docs. Please click the link mangerebridge.schooldocs.co.nz and login using the following username and password:
Username: mangerebridge
Password: bridge
​Once you have logged in search for complaints and follow the process/procedure. We really want to hear about it or ring the office on 09 6367 304 and we can help you​.
HATS
Children have to wear hats in Term 4 and Term 1. This is to keep children safe from the harmful effects of the sun.
During this period we have a "No hat, no play policy"
HOURS OF ATTENDANCE
First Block: 8.50 – 11.00
Morning Tea Break: 11.00 – 11.40
Second Block: 11.40 – 1.10
Lunchtime: 1.10 – 1.50
Third Block: 1.50 – 3.00
LIBRARY
The "Mangere Bridge School Library" is centrally located within our school. The Library has seen many changes and upgrades over the years and we have created a comfortable and bright environment for our students. We have some very helpful and enthusiastic Senior Student Librarians who provide excellent service to their peers and help to maintain the Library space. Senior students can relax in the Senior Silent Reading area downstairs, while all students can sit and chill out in the beanbags, or for more studious activities, utilise the working tables upstairs. MBS students are always welcome and encouraged to come and enjoy the library during their lunchtimes. We love to see our children reading and learning.
LUNCHES
Our school promotes healthy eating habits. Healthy snacks are encouraged and water is the recommended drink.
MEDICATION
Parents are required to fill in a consent form if they require the school to administer medication to their child/children. The consent form is available at the school office or you could download the pdf form below
Medicine Authority Form
View Document
NEWSLETTER
Newsletters are issued once a month during the school Term. Please make sure we have your current email address.
ORGANISATION
Our school is organised into 3 teams
Year 0-2 Piwaiwaka Whanau (Junior Team)
Year 3-4 Tui Whanau (Middle Team)
Year 5-6 Kereru Whanau (Senior Team)
Year 1-6 Te Hiaroa Whanau (Bilingual Unit)
STATIONERY
Stationery Packs for Mangere Bridge School are available in store at Onehunga Books & Stationery. Their address is 251 Onehunga Mall Road, Onehunga.
The packs must be bought as whole packs. The packs are in Year Levels so please make sure you know the Year level of your children. If you are unsure of the Year Level, please check with your children's teacher.
SUPERVISION
Supervision of the children commences from 8.30 am in the classroom. Children need to be picked up by 3.15 pm.
Teachers are on duty during Morning tea and Lunchtime breaks.
The road patrol is on duty on Coronation, Taylor and Domain Road before and after school.
TERM DATES
2023 Term Dates
Term 1: Tue 31 Jan – Thu 6 Apr
Term 2: Mon 24 Apr – Fri 30 Jun
Term 3: Mon 17 Jul – Fri 22 Sep
Term 4: Mon 9 Oct – Fri 15 Dec
Public Holiday During the Term​
Anzac Day : Tuesday 25 April
King's Birthday: Monday 5 June
Labour Day: Monday 23 October
Teacher only Days
​Term 2: Monday 24 April
UNIFORM
Mangere Bridge School has a uniform which can be purchased from the School Office.
Second hand uniform will be available for sale depending on the availability.
​This second hand uniform sale is run by the PTA and dates will be advised either through our Newsletter or Facebook.